Costal walk
Take in the unique location of Sea Acres National Park along the coastal walk; the south end of the walk is one of the few places on the east coast where the forest meets the foam.
Westport to Town Beach (2km) Town Beach to Flynns Beach (2.2km) Flynns Beach to Shelly Beach (2.2km) Shelly Beach to Tacking Point (2.7km)
Koala Hospital
The Koala Hospital established in 1973 is an activity of the Koala Preservation Society Australia Incorporated (not-for-profit) and recognised world-wide as a peak body which participates in forums for debate on significant policy issues and plays a significant leadership role in research, providing advice and information to Universities and Governments regulating change.

Tacking point lighthouse
The Lighthouse headland marks the end of the 9 km Coastal Walk from Town Beach to Lighthouse Beach being built by the Port Macquarie-Hastings Council. The lighthouse is also a popular site for whale watching.Lighthouse Beach is seven kilometers south of Port Macquarie, and is a nine kilometer stretch of south-east facing sand heading to Lake Cathie. It is a favourite surf beach offering protection from the summer north easterlies. The beach picks up all available swell so it's great for the intermediate surfer and above, with short powerful rides.

Hello Koalas Public Art Sculpture Trail
Hello Koalas Sculpture Trail encompasses more than 50 one metre high fibreglass koala sculptures, featuring original artist designs. Each sculpture is a unique artwork and is displayed over the Port Macquarie Hastings region in a Trail that leads people to discover all sorts of interesting places in the area, from the mountains to the sea.
Billabong Zoo: Koala & Wildlife Park
Billabong Zoo is a 10 acre (over 4 hectares) wildlife park and koala breeding centre located in Port Macquarie, New South Wales, Australia. It was opened in 1986, primarily as a breeding centre for koalas, together with a wallaby and kangaroo hand-feeding area – a great favourite with children and adults alike.Today the Zoo exhibits over 80 species and cares for over 220 animals.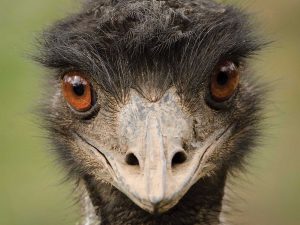 Sea Acres Rainforest Centre Port Macquarie
Close to Port Macquarie, Sea Acres Rainforest Centre is the gateway to your rainforest experience. Friendly staff provide information and there is a café where you can enjoy a delicious breakfast and lunch.
Opening times
The Rainforest Centre is open:
9am-4.30pm daily
Closed on Christmas Day